ON BOARD HOSPITALITY
We pride ourselves on our on-board hospitality. When purchasing an excursion, you can choose from Premier Dining for a seat Silver Service. If you choose a First Class or Standard seat, you can visit our Buffet Car where we offer a range of refreshments. First Class ticket holders will receive two vouchers per person on some of our trains.
We can accommodate most special dietary requirements if advised at time of booking or no later than two weeks before the date of running. However, please note that food is prepared in a limited space, so we are unable to guarantee there will be no cross-contamination. Please contact the Booking Office prior to booking if you do have any special dietary requirements so that we can send you a form to complete.

PREMIER DINING
Travel in our comfortable heritage carriages, seated at a table covered with a crisp white tablecloth and decorated with a posy of flowers to enjoy our highest level of hospitality silver served at your seat. The day starts with the Great British Breakfast, followed by Elevenses or a Light Lunch with servings of tea and coffee. On the return journey, savour a delicious 4-course fixed menu dinner, with ¼ bottle of wine per person and tea or coffee all included in the price of your ticket. A range of other drinks are available at additional cost.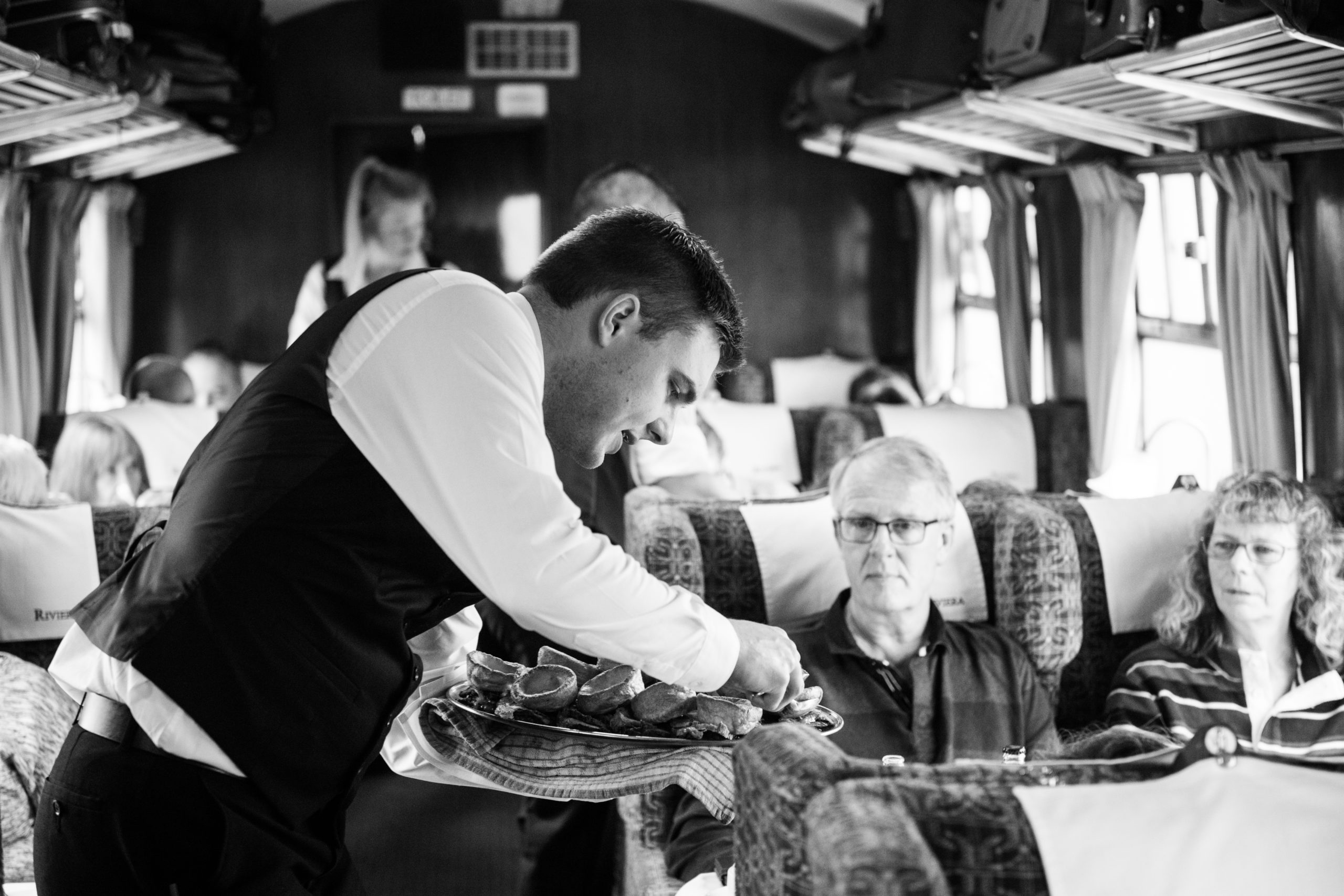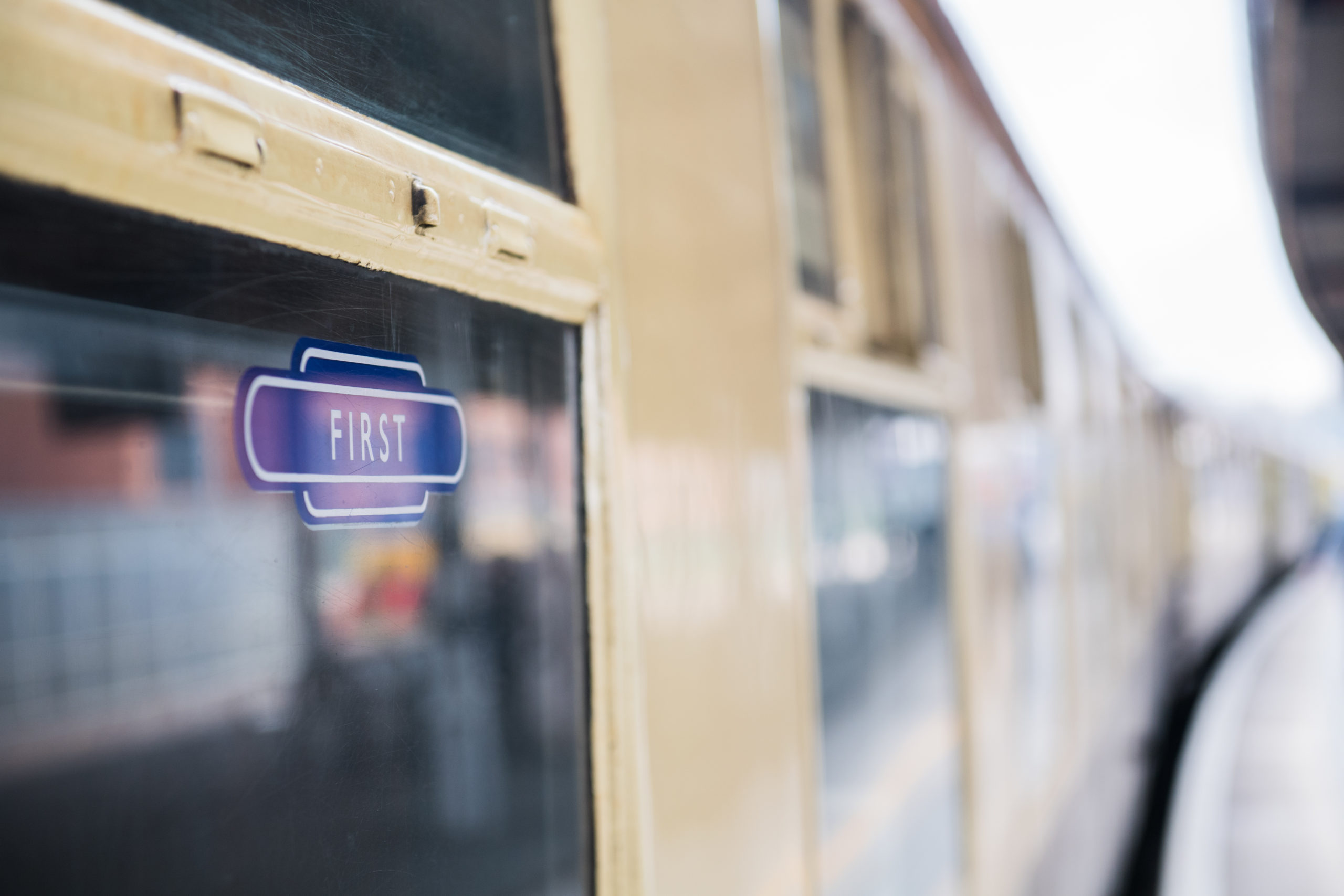 FIRST CLASS
Relax in style with extra leg-room in First Class carriages but no at seat catering.
FIRST CLASS AND STANDARD CLASS
No catering is provided, but you can purchase snacks and drinks from the Buffet Car or 'The Gricers Grill' (where available).
BUFFET CAR
A licensed buffet service is available to all. You can choose from a selection of hot and cold beverages, alcoholic drinks, sandwiches, crisps, cakes and confectionary.
On some excursions (for example Enthusiast Tours) at-seat dining is not offered. However, there is often a limited hot food service plus real ales and cider.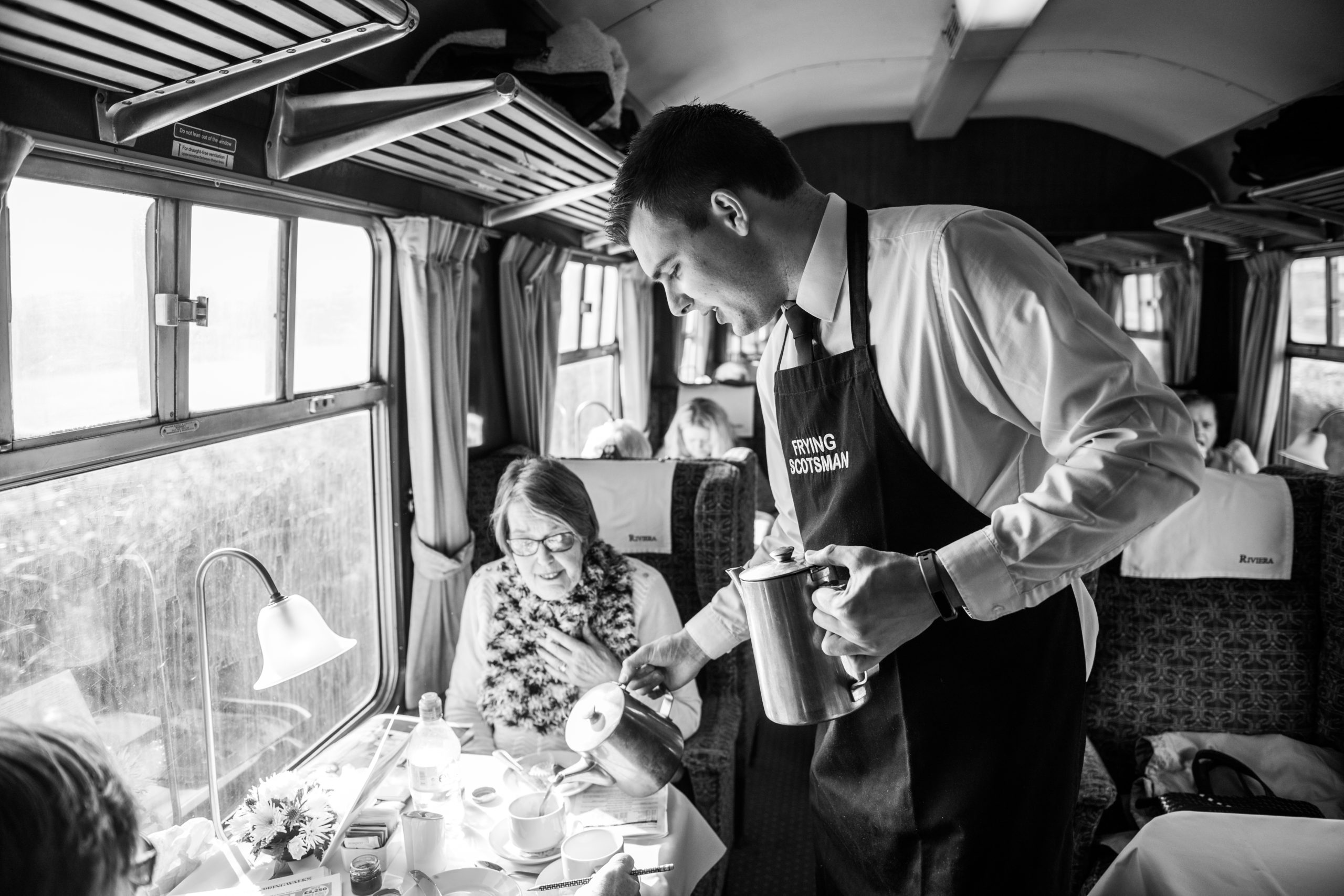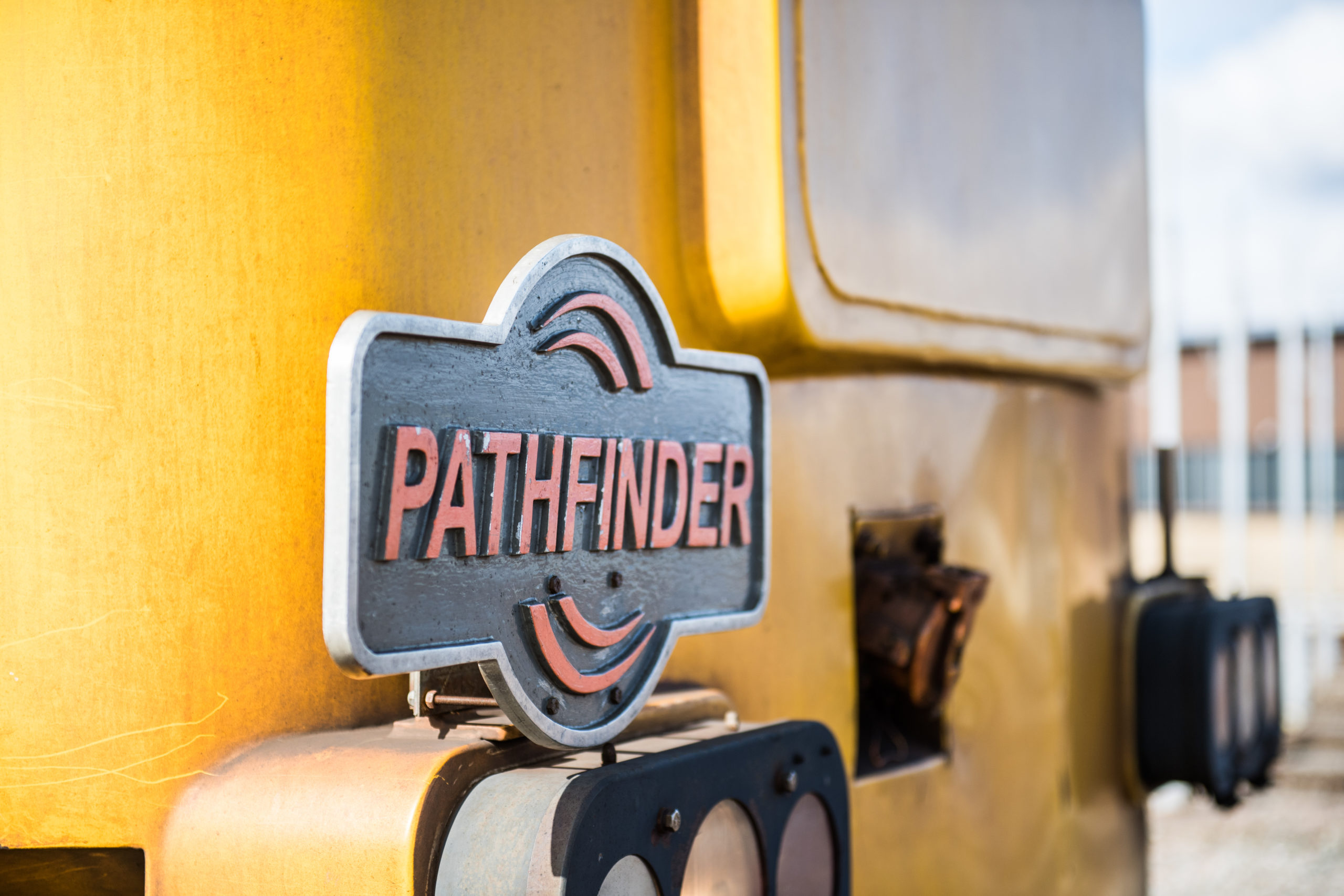 ENTHUSIAST TOURS
On enthusiast excursions, 'The Gricer's Grill' (where available) offers toast and hot snacks at breakfast time, with a choice of several main meals and a pudding from lunch time. Often real ales and cider can be purchased, together with selection of hot and cold drinks, sandwiches, crisps, cakes and confectionary.
CELEBRATING SPECIAL OCCASIONS
If you'd like to add to the enjoyment of your day out, why not pre-order the following, delivered to your seat:
A bottle of Champagne, served on ice
Celebration cake (iced sponge) for up to 6 people
Box of Belgian chocolates
Any special orders should be placed at least at least two weeks before the excursion date.